ModemHelp.Org
US Robotics (3Com) Company Site
ModemHelp.Org
Init Strings
Modem Manufacturer Support Sites
Modem Driver Sites
Modem Resource Sites
Modem Command Sets
Where to put inits?
Term Server Support
Manufacturer Info Sites
High Speed Alternatives
Custom Search


US Robotics has been in the modem business for a while. HP bought 3Com which owns US Robotics and Megahertz as well. US Robotics makes internal, external, winmodems and ISDN TA's. US Robotics supports the X2 and V.90 standards for 56k modems. The USR modems are based on the Texas Instruments chipset. USR also makes their own term servers for ISP's, Total Control Package. The problem with teh Total Control Package in my opinion was that if an ISP wanted to support the X2 standard, they had to buy the Total Control Package. But if the ISP had Cisco or Ascend term servers, all they needed to do to support the 56kFlex standard was usually replace modem cards and/or software upgrades.
US Robotics is probably the highest selling single brand of modem on the market and the majority of USR modems are pretty good. My favorites are the Bulletproof Couriers (my favorite) and the external Sportsters. The have done a good job imroving their support pages. A couple of years ago, it was tough finding info that you needed on their pages, but they've done a good job making info/drivers/upgrades easier to find. Whenever I have needed service or friends of mine have needed service for US Robotics prodcuts, we have been more then pleased with the knowledgeable and swift service we received.




---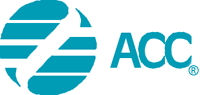 Last Updated February 24, 1999.